WENATCHEE VALLEY'S 33rd
MAKE A DIFFERENCE DAY ISSATURDAY, OCTOBER 28th 2023!We have lots of exciting projects this year! What will you do? A Community Meeting will be held in the Boardroom at Pybus Public Market on Monday, September 18th from 5:30 pm - 7:00 pm.
Millions have participated over the past three decades.
What will YOU do Saturday, October 28, 2023?
Wenatchee Valley Make A Difference Day
is October 28, 2023!!
Always the 4th Saturday in October!
A Celebration of Neighbors Helping Neighbors
Make a Difference Day is an all-encompassing national day of service dedicated to helping others — a celebration of neighbors helping neighbors. We are a completely non-profit, grassroots effort and YOU are welcome to be a part of it. We are always looking for people to help coordinate this huge community effort.
If you want to join in, or if you have questions about the day, or need help on this website, please contact:
Meet the leaders of our community effort
Information and donation hub
MARY HENSON Co-Coordinator 2020, 2021
"There is something so powerful about a community coming together to help each other. Being a part of this project is amazing because to me it is a highlight of what's at the root of the Wenatchee Valley. This is a place where people roll up their sleeves to make a difference in the lives of others and this event definitely showcases that spirit."

BARBARA HARRIS Co-Coordinator 2020, 2021
"I absolutely love the idea of having a day where we as a collective community can come together to spread goodwill — whether as a group or individually. Remember, kindness, whether great or small, can make a difference in someone's day. Thanks in advance for your continued support in spreading kindness throughout our beautiful valley."
We can be proud of our Make A Difference Day history, but we appreciate more the effects of the annual effort. It is remarkable, and very, very good.
Editorial Board,
The Wenatchee World

At just 12 years old, Makenna Schwab is no stranger to Make A Difference Day projects.
This year's toy drive marked her fourth such fundraiser for Seattle Children's Hospital, a cause that's dear to her and vital to her own story.
"Our community is so awesome," Makenna says. "I'm a 12-year-old girl, and they came behind me and wanted to support my project."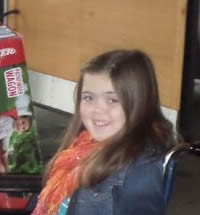 Our well-established tradition of "see a need, do a good deed" on the fourth Saturday of October is grass-roots, straight-from-the-heart giving, and it reaches into nearly corner of our community. Each project has a wonderful story behind it.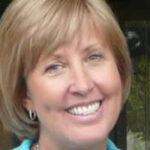 Add Your Heading Text Here